I'm only ten minutes in, and can already tell this 1982 film will be another messed up tale! Although, the most exciting so far :) makes my night!
It came in a triple pack:
1. Sword and the Sorcerer = so far, better of the three!
2. Barbarian Queen = umm, frightening nakedness overload.
3. Beast Master = oh, im yet to watch you! :)
ALICE ALICE ALICE ALICE ALICE ALICE ALICE IN WONDERLAND, hello.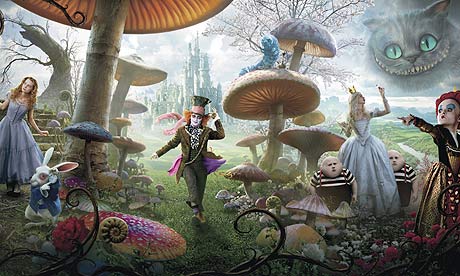 so excited that i finally saw it! i was having a lazy day and didn't really want to do anything but then was forced off the couch and found my way down the rabbit hole! :D johnny depp, you get more amazing everytime i watch you and the makeup was fantastic!
TIM BURTON, MAY WE HAVE COFFEE PLEASE? :)